Google Buzz is going away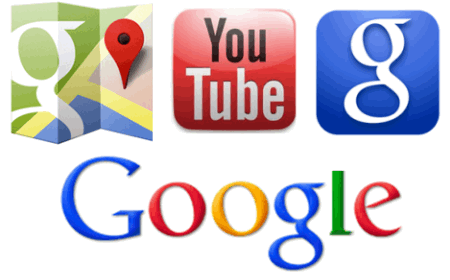 Google Buzz is being retired as well as Aardvark, Google Desktop, Fast Flip, Google Maps API for Flash, Google Pack, Google Web Security, Google Image Labeler, Google Notebook, Google Sidewiki, Subscribed Links, Jaiku, Google CodeSearch
Lots of Google Projects being Canned:

Google Buzz is being retired as well as Aardvark, Google Desktop, Fast Flip, Google Maps API for Flash, Google Pack, Google Web Security, Google Image Labeler, Google Notebook, Google Sidewiki, Subscribed Links, Jaiku, and Google CodeSearch. See Google Blog Source: http://googleblog.blogspot.com/2011/09/fall-spring-clean.html As well as Google Labs and more.
Google Buzz is Going Away:

Out of the above list of retired Google products, I think I'm least surprised about Google Buzz being retired – Google+ seems to supercede it anyway. I guess if they pull their energies away from products that aren't doing so well (or that have a lot of controversy, bad-press and class-action suits from their privacy misrepresentations) and put all their energies into products like Google+, then that is a smart business move.
Google Vice President Bradley Horowitz said on his Google+ page: "We think the time has come for us to focus our energy on projects that will have the most impact to the most users," "With the majority of Buzz users now here on Google+, it became obvious that all of our attention should be focused on this community."
Google Desktop has Gone Away:

This is actually one program that I will personally miss. "As of September 14, Google Desktop will no longer be available for download, and existing installations will not be updated to include new features or fixes." (see blog post: http://googledesktop.blogspot.com/2011/09/google-desktop-update.html) . Google Desktop was for me, better than my Windows search to find files on my computer, but alas, it looks like I'll have to find an alternative.
Google Labs has Gone Away (Oct 17, 2011) – New Homes for some Labs Apps: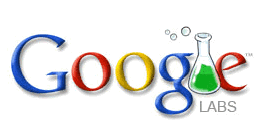 The Google Labs website (http://www.googlelabs.com/) now redirects back to Google.com. Google Labs had all sorts of cool and useful projects such as Google Swiffy (which converts Flash Files into HTML5), Art Project (enables visitors to tour and get up-close and personal to artworks in 11 museums worldwide, Google Body (3d Human Body), App Inventor for Android (enables people to create android phone apps via drag n drop), Google Goggles (allows you to take a photo of an object with your phone and Google Goggles would try to match it), Google Squared (returned search results in a .csv file) format, and more cool tools. Out of the 50 or so labs projects, here are some that I found that still live on (and their new homes):
1.) Google Moderator – New Home: http://www.google.com/moderator/#0
Moderator lets you come up with a discussion topic and enables participants interested in this topic to submit questions, which they can also vote on to let you know which questions they want to see answered most by you.
2.) Google Correlate – New Home: http://www.google.com/trends/correlate
Correlate is a tool that charts out correlations between keywords you enter, mapped over time, based on Web search activity on Google
3.) App Inventor for Android – New Home: http://www.appinventorbeta.com
Enables people to build mobile apps using drag n drop.
4.) Swiffy – New Home: http://www.google.com/doubleclick/studio/swiffy
Swiffy converts Flash SWF files to HTML5, allowing you to reuse Flash content on devices without a Flash player (such as iPhones and iPads).
5.) Google Transliteration – New Home: http://www.google.com/transliterate
Transliteration enables you to type how a word sounds in another language and Google will show the actual language's characters (for languages like Hindi, Japanese, Arabic, Chinese, Hebrew, Russian, etc.)
6.) Google Art Project – New Home: http://www.googleartproject.com/
Art Project allows you to explore museums from around the world and view hundreds of artworks at incredible zoom levels.
7.) Google Goggles – New Home: http://www.google.com/mobile/goggles/#text
Allows you to use pictures to search the web (take a snapshot of an object with your mobile and it will search to try and find that object online)
8.) Google Body – New Home: http://www.zygotebody.com/
Google Body is a detailed 3D model of the human body. While not yet launched, ZygoteBody will replace Google Body.
I never really used anything out of Google Labs so I'm not sure what we are missing out on now that it's gone but if the above is anything to go by, then Labs is probably going to be a sorely missed area of Google for a lot of developers and people worldwide. If you know of the new homes for any ex-Google Labs projects, please comment below to help others find their fave's.