Free Instant Screencasts for Twitter & YouTube
Free Instant Screencasts for Twitter & YouTube
I use Jing (JingProject.com) by TechSmith for all my videos, but I found these other screencast sites tonight that let you do it all without installing any software on your computer, these 3 sites (ScreenR, ScreenToaster, and Screenjelly) are a fantastic solution to the growing need for fast interaction with Social Media.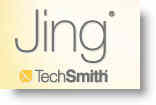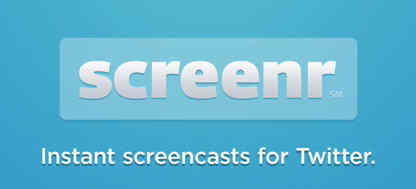 Firstly, ScreenR.. (http://screenr.com/)
Whether you want to use your webcam or record your screen, Screenr is a top super-fast site for recording instant screencasts and posting them directly to Twitter, Your Website, and YouTube.
You need a Twitter account… and when you visit Screenr.com – you can login via Twitter.
Then you just click on "Record" and you've begun… seconds later you could post your video to Twitter and YouTube.

Up to 5 Minutes of Recording
No software to download (Windows/Mac friendly)
Before you post, you can review & add a description
Download it to your computer for further editing if needed
Upload it directly to Twitter & YouTube
Videos look good in both HD and FullScreen
Choose which part of the screen you wish to record.
Embed into your Blog Post
The Screenr blog is also full of great tips on how to further maximize your experience with Screenr and is a must-read.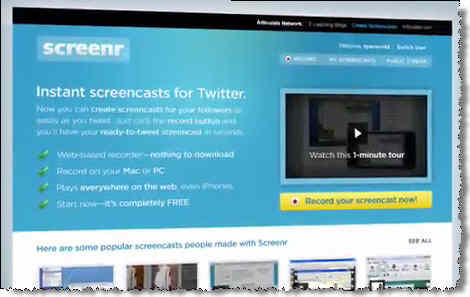 1 Minute Tour:

Next up is ScreenToaster… (http://www.screentoaster.com/)
Unlike Screenr, you register for the site and don't login via Twitter. You register (Free) for the site and can record straight away just like Screenr. They are now experimenting with being able to post to YouTube.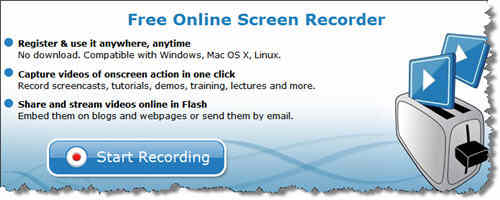 3 Minute Tour
And Finally, Screenjelly (http://www.screenjelly.com/)
Extremely similar to ScreenR, and allows you to directly email, tweet, post to your facebook wall or get the embed code to post directly to your blog.
One of the good things about ScreenR is that it then allows you to share to most of the popular social networks (del.ici.ous, digg, stumbleupon, friendfeed, myspace, and google) after you have finished recording.

It doesn't have an upload to YouTube feature like ScreenR & ScreenToaster.
With Screenjelly, you can even start recording without first signing in so you can "Give it a Go" to see if you like it :)
And like ScreenR, you login via Twitter, and like ScreenToaster, you can optionally register but you also can login via Facebook.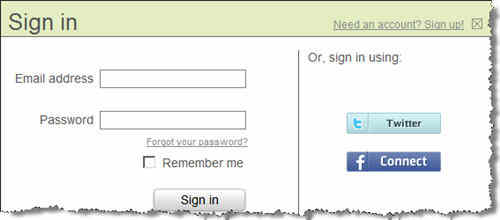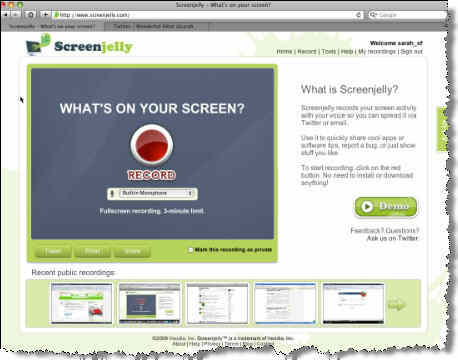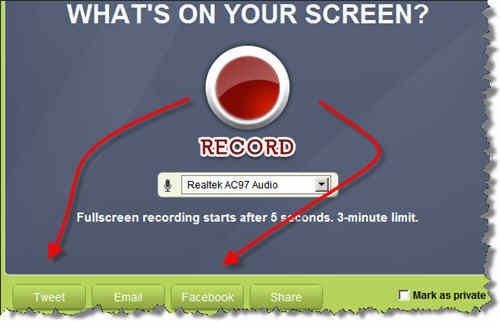 Chris Pirillo review on Screenjelly:
Have fun Screencasting! :)
Hmm.. something tells me I should've made my own screencast in 2 minutes to show you these 3 programs rather than posting all these screenshots lol..
Next time :)