Troubleshooting WordPress Facebook Fan Pages for SSL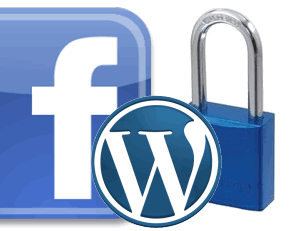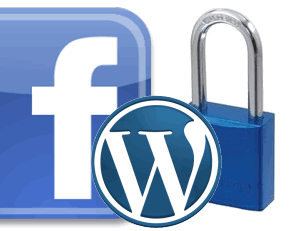 As per previous blog posts:
I have the problem of upgrading my own 46 x Facebook Fan Page sites & all my client sites to SSL before the October 1st Deadline.
This post is mostly for troubleshooting purposes, I'll be going through and updating every single Fan Page that I'm involved with (to either the Free solution above or the premium SSL solution) and note the problems & solutions I encounter along the way.
This blog post will go through the problems encountered using the FREE solution. I knew it was going to be tricky for some of them – and some I haven't got a solution or workaround for yet, as you'll see below.
Okay, let's get started.
Tested and NOT Working or is "Tricky" with Shared SSL Solution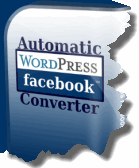 Automatic WordPress Facebook Converter (Price $597) [Site]
Only two of my Fan Pages use this solution thank goodness – and bad luck to anyone who purchased this one.
This is a premium WordPress Plugin that converts your WordPress site into a compatible to "Facebook" site if browsed to on Facebook (So if someone visits your wordpress blog with a browser, they will see the normal version, if they browse via Facebook, they will see the slightly cut-down version containing your blog posts in the right width of 520px).
This plugin is NOT compatible using the Shared SSL solution. If you changed your WordPress to be 100% secure (talked about shortly), it will work – but that is NOT a good solution for ANYONE – people want to go to your domain name, not some shared url site. You will have to get rid of this plugin unless this developer comes up with a solution.
Solution: Sadly, removed the Application from my Fan Page and substituted it temporarily with my NetworkedBlogs link. Not an ideal solution but serves the same purpose, thankfully only 1 page was effected and it was on an inactive Fan page that doesn't get used anymore. If you purchased this plugin, you should contact the developer for a solution – for the price he's charging for it, he should be able to find a solution.



WP Fan Pro Theme by Rapid Crush (Price $47 – $97) [Site]
This is one where I was certain it would work straight up but hit some trouble and got the dreaded internal server error – it took a little bit of trial and error to finally get it to work. I tried changing the settings in WP Fan Pro Theme and the General Settings to the Secure URL but instead got a wonderful Internal Server Error page, and changing it back to the default in the database didn't "fix" the error – which is even more surprising.I found the cause to be their "Theme Activation" settings because the minute you change the address, the "Activation" code doesn't work.
Solution: What you need to make sure you do is change the General Settings first, log back into the WordPress blog, then re-activate the "activation code" within the theme options, and THEN change the Facebook URL Settings in the Theme Options. Then you have to change ALL of Facebook's url's to match the new server address, not just the Secure ones, but in the normal Canvas URL settings, you leave out the s on https. If you would like step-by-step instructions on how to get this theme working for you, post a comment below and I'll create one – Click here for step-by-step instructions.  I'm just not sure how many people out there are using this as a theme and whether it's worth writing a separate blog post about it, so if you are struggling with this one, be sure to let me know and I'll definitely post an update if you want it.


W00t Facebook Fan Pages WordPress Plugin by SaveTheRage (plugin no longer available)
This was a pretty cool WordPress Plugin (I think it was a WSO? I'm not sure if I got it from the Warrior forum or from Fivver.com) that allows you to add Fan Pages to your existing site as separate pages that are only served up to Facebook including reveal code, etc. I cannot find the link to the original author site anywhere – the plugin mentions SaveTheRage.com but nothing on that site refers to the plugin.
Anyway, this plugin is NOT compatible using the Shared SSL solution. If you change your WordPress to be 100% secure, it will likely work, but I think it would be best to setup a new wordpress blog just for a fan page than do that. You will have to get rid of this plugin unless this developer comes up with a solution and as the developer seems to be awol, I doubt that will happen.
Solution: Sadly, removed the Application from my Fan Page with no current work-around/solution as yet except to do the hard work above which I'm not willing to do for this particular fan page (it's one of my own and I have no idea which page uses it so I think I must've just been testing the plugin out at some stage and never used it again).
Not Yet Tested but Video shows Working with Free Shared SSL Solution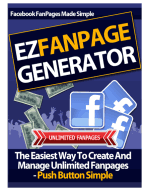 EZFanPageGenerator $29.95 [Site]
EZFanPageGenerator has put up their own YouTube video showing you step-by-step how to make your fan page compatible with this plugin. Click here to view their video on YouTube. I have one site to do this for but have ran out of time to follow the steps today, if their video isn't clear or if it's a bit tricky then I'll do a new blog post on how to do it step-by-step.
Tested and Working with Free Shared SSL Solution
Facebook PayPal Shop (Flash, not WordPress)
This is compatible with the Shared SSL solution. [example]
WordPress Fan Pages
If your WordPress Blog exists purely as a Facebook Fan Page (not as a normal blog) then this is compatible with the Shared SSL solution but if you use a PLUGIN or a THEME to "Make" it compatible, then things will need to be changed (will need to create a new blog post for this) [example]
I have had problems however getting some of my fancier wordpress fan pages working (some that have animations & wordpress shops & that pull in blog posts, etc. I think that's going to be a fix of updating the actual url codes to their relative secure URL's, and I don't think it's worth my time to fix them – thankfully, again, they only effect my own sites)
HTML iFrames (not WordPress) [example]
This is compatible with the Shared SSL solution.
Graphics on your server (not WordPress)
This is compatible with the Shared SSL solution.
Okay, I'm finished for the day. All Facebook Fan Pages for myself and my clients are updated except for ones that:
Were not hosted on hostgator so have to wait for client to provide server/cpanel details.
Were hosted on a "hatchling" plan at hostgator – seems they either don't provide an SSL version for the hatchling account, or something else is a-miss, need to follow-up with hostgator about that.
Fancy WordPress Fan pages with the Shops/Animations/Blog posts – still need to find out cause and whether solution is going to be too time-consuming to bother with, only my own pages are affected by this.
Need to do the EzFanPageGenerator for one page too.