Wow – Facebook Squishes the little guys (Landing Page Fiasco!)
I was just over at the brilliant blog AllFacebook.com and found out that Facebook has removed the ability for fan page owners to set landing pages for users with less than 10K fans or have their own "Ad Representitive"
Hello all,

We apologize for not messaging this earlier. Facebook recently made a change requiring that Pages be authenticated before enabling the ability to set a landing tab beyond Wall or Info. To be eligible for authentication, a Page must have greater than 10k fans or the Page admin must work with their ads account manager. If you are already working with an account representative, please contact that representative to begin the authentication process. If you do not work with an account representative, you can use this contact form to inquire about working with an account representative.

Also, for advertisers who don't have a representative or 10k fans, and want to run ads and land users on a specific tab, you can still do so with standard Facebook ads by making their Destination URL as the URL incl. your tab. Unfortunately, this currently will not work with "Fan" ads.

Thanks,
Matt Trainer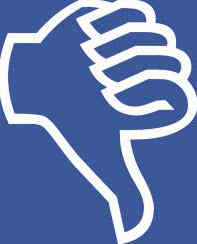 What the?
Talk about Squishing the little guys.
Not cool Facebook.
People over at Facebook are already screaming.
A big Thumbs down to Facebook today.
Read the full post @ AllFacebook:
Read AllFacebook's post about it here.
Update! 24 hours later and they have reversed their terrible decision, not sure for how long but at least they have listened to the cries and done something about it almost immediately. For now, Facebook have returned it back to the way it was.
Hello,As of last night, we've removed the recently-added authentication requirement for setting custom landing tabs on Pages. The requirement was instituted as part of a Pages quality initiative, and we apologize for the inconvenience this caused to our developer and business community. We are re-investigating the situation, and will not make any further changes without first giving our community standard notice and lead-time.

Thanks for all your feedback,
Matt Trainer
Facebook Developer Network Team
*Crisis Over* … until next time ;)