How to setup and publish your own Podcast in less than 21 days. I decided to create my own Podcast show so one weekend went to work on researching and getting it done, including artwork, episode planning, intros/outtros/ad-breaks, S3 Hosting, RSS feed setup, Tagging, Editing, and submitting to iTunes and other directories.
Suitable for entrepreneurs seeking to create their own iTunes Podcast show. This workshop will help you learn how to create a Podcast show from idea to the finished product.
You don't have to have any experience in audio editing to do this workshop. This is a "Total-Immersion" beginners online workshop, not boring theory – by the end of the workshop, you will know all the essentials of creating and publishing a Podcast show and be technically competent at designing, recording, editing, artwork, and publishing your podcast.
The essentials are stripped down and presented in a straight-forward "see it & do it" non-technical way and audio samples are used throughout the workshop so you can actually hear the different results.
Who is this workshop for?
-> anyone that would like to create their own Podcast show
If you have been putting off creating your own Podcast show, this workshop will help you finally take action. Every step is setup in a way where you can easily accomplish that step immediately after watching the video.
Complete this total-immersion workshop and at the end of the workshop, you will have your very first episode published as well as a series of shows lined up and organised.
1.) researching & brainstorming your podcast show
2.) episode planning
3.) episode scripting
4.) recording your podcast
5.) creating iTunes artwork that stands out
6.) editing your podcast
7.) adding music intros/outros
8.) combining tracks (interviews, voice-overs, dj drops)
9.) correct bitrates & format to save at for the highest-quality, smallest sized podcast
10.) correct tagging for iTunes
11.) podcasting hosting including s3, wordpress, and podcast-specific hosts
12.) submitting to iTunes
13.) submitting to other podcast directories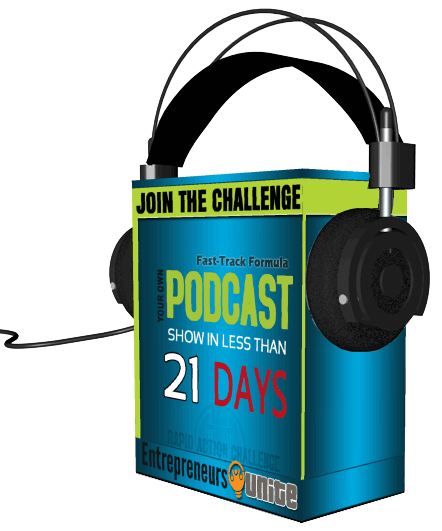 The following two tabs change content below.
Penny has a passion in 'accelerated learning' and a special interest in automating/optimizing life including health, time, business, goals, mindset and happiness. Penny is a truth-seeker, ever-questioning, ever-learning, ever-researching, ever delving further and further and deeper and deeper down the rabbit hole. This site is a legacy of sorts, a place to collect thoughts, notes, book summaries, whilst providing a searchable archive to easily lookup and reference. Learn more on the
About page
Latest posts by Penny Butler (EntrepreneursUnite.org) (see all)