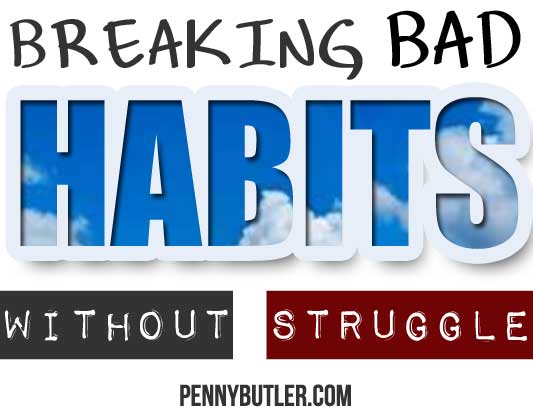 I'm in the process of working on this post. It's 2am and I'm going to sleep, but I think it has enough to publish what I'm doing so far, I'll update again when motivated to do so, then adjust it for accuracy once I become a happy, free, non-smoker.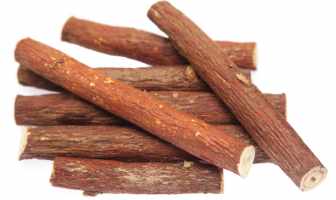 Based on what I've been researching and learning about mindset and nutrition over the past 3 months, I want to create an "anyone can do this" plan to break the smoking cycle and become free, something for those who have tried every method and failed over and over again, like I have.
Since I'm dead-set on succeeding this time, and since I've failed over 60 'real' times, read the book 'Easy Way to Stop Smoking' over 47 times (all different versions including the extended edition and the dvd), and received a deathly diagnosis and yet still smoke (who does that?), it's time to plan to succeed.
I'm starting to realize there is a record-playing in my head, "you can't quit, you've already tried, you keep failing over and over and over again, if you quit now, you'll only fail again". It's not that it's even that difficult when I do decide to quit, I just end up buying another packet again and smoking whenever I feel anything: anxiety, stress, or just have the 'want' or that 'missing' feeling. I think the record started playing after I quit successfully for 4 years using the EasyWay method, I was happy, I was a superhero who could conquer anything, I never even considering having a cigarette, I knew that just one puff, one cigarette, would hook me again, I had trained my brain over those 4 years that if I just have one cig, I would become addicted again. One day I had an experience where I was humiliated in front of a large group of people, I didn't "care", I wanted the feeling to go away and I didn't know of any way that it could, so I started drinking that night, then I asked someone for a cigarette, then the rest is history. My beliefs became my reality, just one cigarette and I was hooked again.
When I tried to quit, I thought I could just re-read Allan Carr's book and become a super-hero again, unfortunately it didn't work the next time, or the next, or the next. I read it 47 times over the next 12 months and lived the last few years in absolute shame of not being able to beat something that I had previously successfully conquered with ease. This feeling has affected all parts of my life, from my work (I started getting tired, losing energy, not being the same gung-ho person I was), to my relationships (confidence, vitality, lethargy, smell, taste), to my friendships and social circles (avoiding non-smoker friends because of the shame, or because I didn't want to 'smoke' around them, feeling guilty on smoke-breaks, choosing places where I can smoke 'inside' etc). Whoever thinks smoking doesn't affect their lives in a negative way is lucky because I knew I was spiralling, I knew that it was affecting me, and my mind, with that mindset, was ensuring that my negative self-loathing and shame beliefs manifested in my reality.
This is for all those who have tried Cold Turkey/Will Power and failed, who have tried patches and gum, Champix, walking, cutting down, increasing, reading smoking books, changing to natural cigarettes, changing to pipes, avoided triggers, hypnosis, NLP, and the list goes on and on. And if it doesn't resonate with you, then this list is for me. :) This list is to start turning around that never-ending 'failure' record-player in my head, to re-train my mind to 'know' that I can do it, that I can become a super-hero again.
I've tried it your way goddamnit, and if I hadn't of lived through this experience, I would be you too – I've done it before and it was easy and I was successful, for 4 years I was free, and now, I haven't known why I couldn't quit with anything that I did, I didn't realize the subconscious played such an important role until I did all this research. I didn't realize that I couldn't just "decide to quit" and then "quit", I've been feeling this shame and defeat for years and it's time to take my life back, but not with fear, because I now have the tools to change anything in my mind that I choose to change, now I'm devising my own plan for success and hopefully by helping myself with this plan, it will help someone else too.
I think the main reason why hypnosis or even will power doesn't work for some people is because of the same reason it didn't work with me. 1 or 2 session(s) of hypnosis or a gung-ho attitude cannot undo years of training the mind to fail, maybe it works with people who have been having the record-player of "I can quit smoking" or similar thoughts for some time, already knowing that they can do it, but it doesn't work instantly for those who have ingrained 'wrong thinking' as a broken-record into their subconscious mind. Without even realizing it, my subconscious has been helping to sabotage my chances of success because I had ingrained in me that it was an impossibility for me to succeed. If you had asked me though, I would've not even realized that this was even happening, so my answers would be varied because I still "planned to quit" but my inner-self was knowing that I didn't think that it would be possible since I had already 'proven' to myself that I couldn't do it this time.
The overview of my Master plan.
Break the Mental Connection with Nicotine
Sources:
I got my inspiration for my affirmation bundle from the following resources: