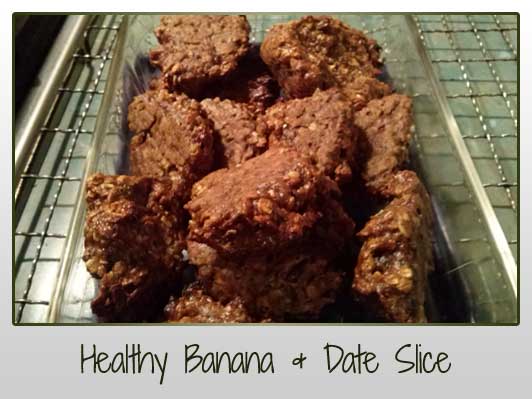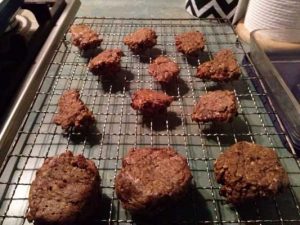 Healthy Date & Banana Slice with Oats
2014-06-19 02:56:09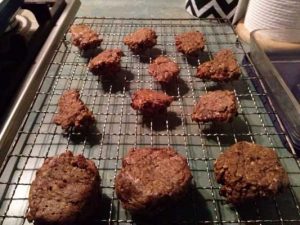 Ingredients
2 Bananas
2 Handfuls Medjool Dates, soaked (10 mins)
2 Handfuls Walnuts
1/2 tsp Bicarb
1 Tbsp Cacao Powder
1/2 Cup Coconut Oil
1/4 tsp Himilayan Salt
4 Tbsp Hemp Seeds
1 Tbsp Black Seeds
3 tsp Cinnamon
1 Tbsp Sunflower Seeds
1 Tbsp Pumpkin Seeds
1 Tbsp Chia Seeds
1/2 Tbsp Maca Powder
2 Cups Oats
Instructions
Blend dry Ingredients except Oats
Add Dates & Banana and Blend until Smooth & Creamy
Transfer Mixture to Mixing Bowl
Stir in Oats
Bake 16 minutes at 180
Notes
Needed to be a little bit sweeter, maybe more dates, less oats, or 1/4 tsp Xylitol would've done the trick (still yum & healthy, just I think other people might want it to be a bit sweeter)
Actually, although the Oats make it more filling (way more filling), I really LOVED the version I made with no Oats at all.. soooo yummy & moist.
Penny`Pedia http://pennybutler.com/
The following two tabs change content below.
Penny (NaturalHealing.com.au)
Penny has a passion in 'accelerated learning' and a special interest in living an optimal life including health, time, business, goals, mindset and happiness. Penny is a truth-seeker, ever-questioning, ever-learning, ever-researching, ever delving further and further and deeper and deeper down the rabbit hole. This site is a legacy of sorts, a place to collect thoughts, notes, book summaries, & ideas whilst providing a searchable archive to easily lookup and reference. Learn more on the
About page
.
DISCLAIMER: The information on this website is not medical science or medical advice. I do not have any medical training aside from my own research and interest in this area. The information I publish is not intended to diagnose, treat, cure or prevent any disease, disorder, pain, injury, deformity, or physical or mental condition. I just report my own results, understanding & research.
Latest posts by Penny (NaturalHealing.com.au) (see all)